News & Updates
---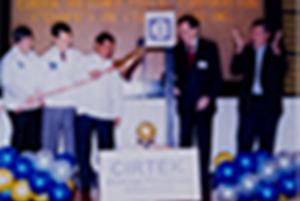 Cirtek expects $100-m revenues
Laguna-based semiconductor manufacturer Cirtek Holdings Philippines Corp. said it is on track to meet the $100-million consolidated sales target by 2015 with the acquisition of Remec Broadband Wireless Holding Inc.
Cirtek's wholly-owned subsidiary Cirtek Electronics International Corp. recently agreed to purchase 100 percent of Remec Broadband's manufacturing division for as much as $12 million.
"We expect the new business to make a material contribution to the Cirtek group's business and financial performance moving forward. This acquisition, together with the sustained expansion of our core business, puts Cirtek in a strong position to achieve $100 million in consolidated sales by fiscal year 2015," Cirtek Holdings chief finance officer Anthony Buyawe said.
"The acquisition immediately expands Cirtek's manufacturing capacity and capability, adds to Cirtek's customer base and further increases the presence of Cirtek in high-growth end markets such as telecommunication, automotive, medical, satellite communication, aerospace and defense," he said.
Remec Broadband Wireless International is a Philippine-based manufacturer of value added, highly integrated technology products.
Remec and its remaining subsidiaries will continue to design and market its top-of-class telecommunications products globally under the Remec brand. As part of this sale, Remec will enter into a manufacturing agreement with Cirtek to manufacture Remec's products under a long-term contract manufacturing relationship.
CEIC will acquire RBWI for $10 million to $12 million. The final amount will be determined based on the net asset value of RBWI as of the closing date of the transaction.
The board of directors of each company approved the transaction, which is expected to close on July 30.
go back
---