Quality Systems
---
Cirtek Electronics Corporation is an ISO9001/IATF16949 - certified company which complies with the stringent requirements of the quality system standards of automotive customers. It employs disciplined methodologies in process design and control, preventive and corrective action process, and continuous improvement.
CEC Quality Systems is open in adapting to customer requirements and international standards in an effort to further boost the robustness of its system, thereby producing products of high quality and long-term reliability. It has been a recipient of numerous citations from its customer for exemplary overall service in terms of quality and delivery.
The Quality Assurance Organization partakes in the development of the competencies of its employees by providing training on quality concepts and disciplined methodologies such as SPC, mistake-proofing and problem-solving methodologies.
It primarily espouses the following principles to enable its work force to take initiative in improving processes and create breakthrough innovations:
Zero Defects

Empowerment and Teamwork

Customer Focus

Continuous Improvement

Goal-orientedness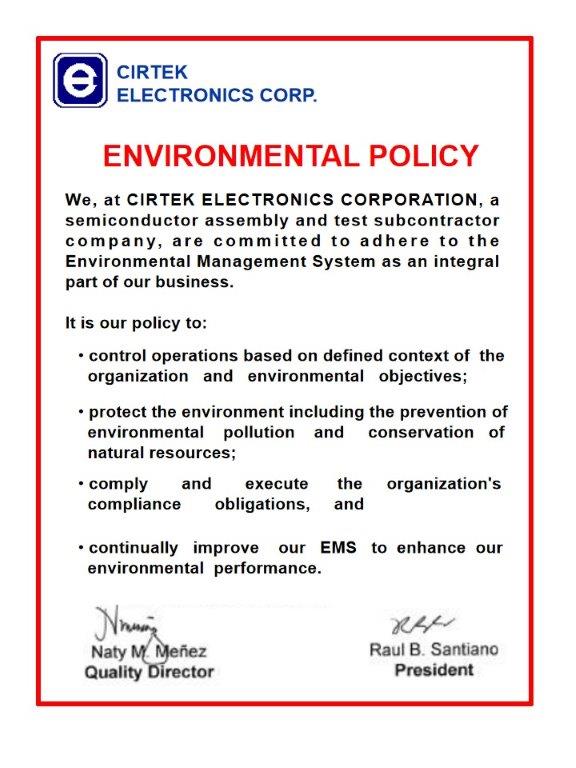 Corporate Social Responsibility
CEC also has a mandate for Corporate Social Responsibility with a dedication to comply with Labor laws and observe good business ethics with its customers, suppliers, employees, government and competitors.