Clear Package
---
Overview/Description/Application
Clear packages are optically transparent providing direct passage of light to and from the environment and the semiconductor die yet maintain good seal against external contamination.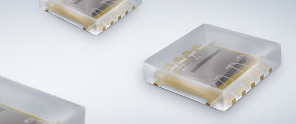 Advantages
Clear packages are typically used in light sensors for detection used in brightness and dimming control, proximity sensors, infrared devices, and LEDs.
A sample application would be on smartphones using proximity sensors to detect the distance between a user's face and the screen to dim the display and save battery life. The same would be useful in LCD backlight control for TV, notebook computers and automatic switching of automobile headlights.
Process Highlights and Capabilities
With the capability to design and comply with customer requirements and being backwards compatible with existing and standard package portfolio, Cirtek is capable to produce clear compound packages through molding process optimization using its standard package offerings or develop customized packages for special customer needs.